---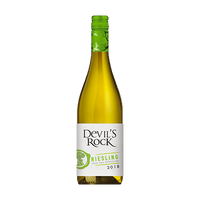 Germany, White 
Wine, 12% ABV
Medium dry, acidic, green pear notes, peach notes, citrus notes, light honey melon notes, herbal notes.
Taste: Crisp and fruity whites are dry, medium-dry or medium-sweet. They are typically crisply acidic, which balances their rich fruitiness.
You can discern yellow plum, apple and peach notes in these wines. Crisp acids create a fresh finish, making these wines ideal for a variety of foods.
Tips for use: These wines are an excellent match for savoury starters, pasta and fish and seafood dishes.
Try cooking with different kinds of tapas or antipasti, shrimp salad or sushi.